Frontiir provides DPLC service with Active SLA Monitoring System for the communications between Business's Headquarter and branches.
DPLC (Domestic Private Leased Circuit) service is a dedicated communication circuit that interconnects two or more sites with a secured private connection.
Point-to-Multipoint Connectivity
Secure VPN Service
Quick Deployment
Active SLA Monitoring System with NOC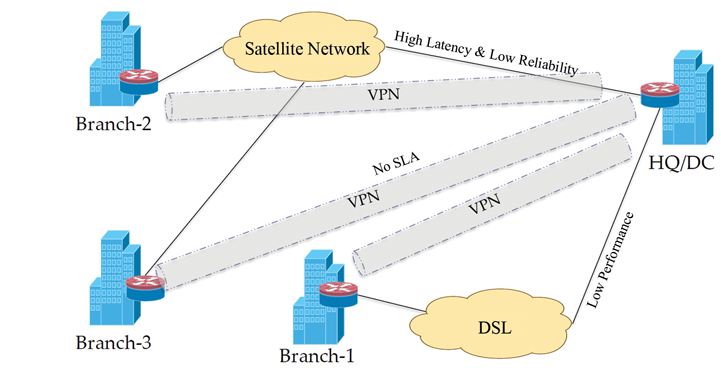 Challenges to Enterprises in Myanmar
Costly Internet/WAN connection for each branch

Too costly (High CAPEX & OPEX)
Not easy to get reliable Internet/WAN connection for every branch in all cities thus slowing down new branch rollouts
High latency impacts mission critical applications

Complex VPN connection for each branch to HQ/DC

Too many VPN sessions to maintain at HQ/DC – hard to scale and maintain
Require WAN optimization for every branch (High CAPEX & OPEX)
Require IT person to maintain every branch thus IT team is too busy firefighting to maintain stable connectivity – affecting the pace of core banking rollout
Each branch with its own VPN and WAN optimization (More costly)
More VPN tunnels at HQ/DC thus complex to maintain
Require more capacity for VPN Hub and WAN optimization at HQ/DC

Lack of SLA from service providers

Many branches with unreliable connectivity
TTR (Time to Restore) of the service is slow
Too many parties to deal with when things go wrong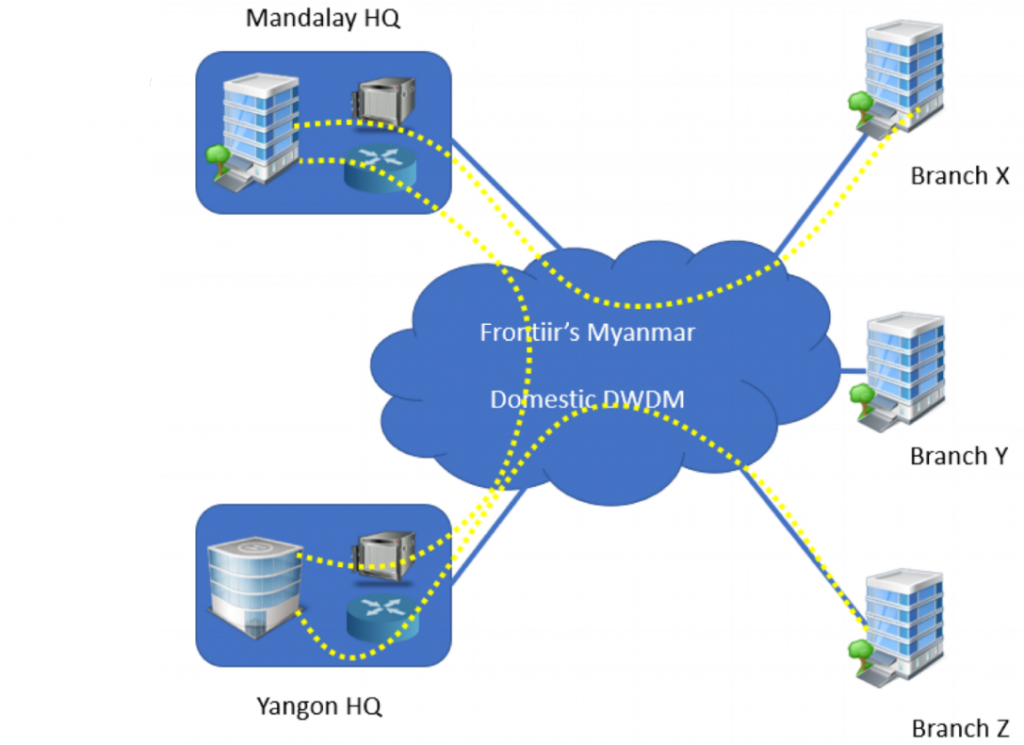 Simplistic Connections of WAN

Having one branch as a local hub, Frontiir offers to setup redundant and secure local connections and VPN sessions between branches in each city to their headquarters.
Managed service with SLA 

Providing SLA with robust service quality monitoring mechanism, Frontiir offers a 24-hour hotline and 7-day customer support for secure and optimized connections.