With the vision of "Bridging the Global Digital Divide," Frontiir and its businesses are always striving to provide better services of digital access to improve lives and accelerate growth in Myanmar.
With the brand Myanmar Net, Frontiir provides reliable and effective communication services to the consumers and business sectors. Myanmar Net divides its services into Myanmar Net and Myanmar Net BIZ to provide better services for the different needs of the consumers and business sectors.
Perhaps the core of Frontiir is Myanmar Net, which is the biggest ISP in Myanmar aside from Telcos. Myanmar Net provides the most affordable, reliable and unique broadband services to consumers and SMEs.

To provide the most affordable digital access to the households and SMEs, Frontiir launched Myanmar Net in 2015 in Yangon.
Affordable prices and unique services quickly made Myanmar Net a favorite choice of the customers and lead to steady growth. Now, in 2020, Myanmar Net coverage is spread across the Yangon, Mandalay, Naypyidaw, Mawlamyaing and Bago regions of Myanmar and the biggest ISP in Myanmar, aside from Telcos.
To deliver most affordable, fast, reliable, and high quality digital access to the customers, Myanmar Net leverages its unique access network technology, which is a highly capital efficient and high performing fixed broadband service for unlimited use in homes and businesses.
Led by a Myanmar-born world-class engineer and 99% of Myanmar-born employees, Myanmar Net provides above-and-beyond customer service and many internally developed innovations to deliver a high-performing yet affordable internet service to the Myanmar people.
Myanmar Net infrastructure is designed and built with Network Access Gateway Architecture (US-Patent owned by Frontiir). Composing with 100 Gbps Optical Transport Network, MPLS Overlays Network, and Software Defined Network. Having more than 50,000 Access Points, Myanmar Net operates the world largest Single Home WiFi network.
Unique Services in the Market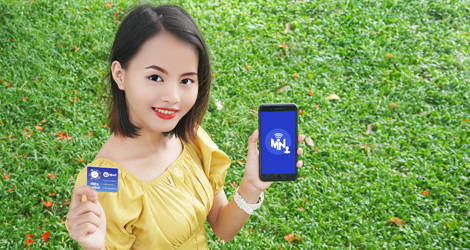 OTG (On-the-Go) Account Card

After subscribing to one of the postpaid plans, customers will be provided with OTG Account Cards, which can access the internet in any of the coverage areas of Myanmar Net. Linked with a subscription plan, customers can access the same speed internet at home and in public.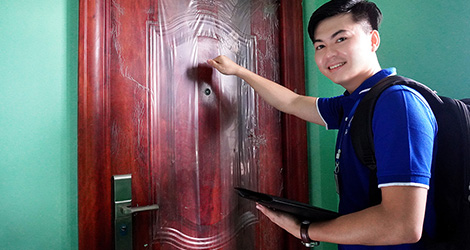 Door to Door Bill Collection Service

To fulfill the needs of customers, Myanmar Net provides convenient Door to Door Bill Collection services to subscribers. At launch, Myanmar Net was the first to provide such a service, pioneering community-centered customer service.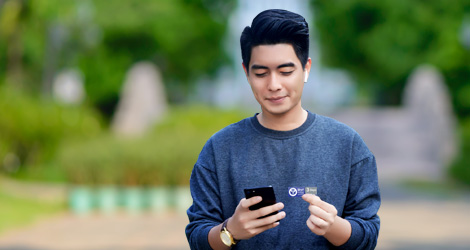 Prepaid Services

Aside from providing broadband services to households and SMEs, Myanmar Net also provides prepaid services to the people with Account Cards and Top-up Cards. Including Myanmar Net account ID, password, and different internet packs, Account Cards can be scratched and used instantly for customer convenience. After using the data included in the internet pack, Myanmar Net accounts can be still used after top-up, giving our customers peace of mind.
With cutting edge technologies of Wireless and Fiber, Myanmar Net provides the most Reliable Internet Service for the Businesses. In order to secure connection, both Wireless and Fiber systems are deployed at the same time so that internet can be still accessed even after one line is down. Myanmar Net Biz responds to the need for security and reliability in business by maintaining internet access for up to 40 Mbps, even after one line is down. For business professionals exploring other options, Myanmar Net Biz also provides a Fiber Only Subscription.
Wireless and Fiber; deploy both line at the same time
Internet can be access for up to 40 Mbps even after one line is down
Fiber Only Subscription is also available
As a value added service, Myanmar Net Biz customers are given free access to Myanmar Cast, providing entertainment and education along with reliable internet access.